Updated April 24, 2013
**********************
**********************
YUSA Program Schedule The schedule is in a new format so the the order of tapes/shows appear in alphabetical order. We are in the process of updating our system after the server move and that is some of the information is and has been out of date. Please remember, this is a work in progress.
The running times of the Weekend Shows
The 16K stream for Yesterday USA Audio!
Click here
On-Line Museum at the YUSA Studios
**********************
The Wanamaker Organ, The world's largest Pipe Organ, comes to Yesterday USA Radio LIVE every Wednesday Evening at 7:00pm EST!

**********************
NEW!! Listen FREE to YUSA on iTunes Radio!

1. Open your iTunes program
2. Click on "Radio"
3. Choose "News/Talk Radio"
4. Scroll down to the Y's , and click on YESTERDAY USA Radio and enjoy!

Note: iTunes is a free download for any computer
NEW!! We have an Yesterday USA App with NO banners!! Go to the Apple iTunes App store and download yours now for free!!
**********************
An important "Password" note from Kim Bragg.

**********************

LIVE Broadcasts tonight (and every night) AT 10:30 PM Eastern Time!

The Mon - Thur Nightly Live Show interviews are at 10:30pm EST:

Monday - Thursday nights call Bill Bragg & Mike Handy on 972/889-TALK.
See Bill & Mike live during the Mon - Thurs Night shows!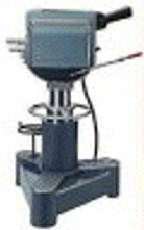 Larger camera picture of Bill

Larger picture for Mike will be available later
**********************

The Friday, Saturday & Sunday nights Live Shows call Walden Hughes on 714/545-2071.
**********************
The "HOW TO LISTEN" is now updated! YUSA has been on the air for over 25 years, and during that time, technology has changed drastically! Except for DirectTV and Dish Network, Radio & TV programs delivered via satellite are now available to only a very small audience. "To put YUSA on one of the satellite services or on a Cable TV Channel would cost over $10,ooo per month and thatís money we just donít have!", says station founder Bill Bragg. Since the company that once provided programming to Hospitals & Nursing Homes has gone out of business and since privately operated Low Power AM & FM Radio Stations could only be heard within a one square mile area from their transmit site; these listening options are no longer available.
The new "HOW TO LISTEN" page features several new options for listening to YUSA on your cell phone. "Some cell phone listen options are free; while others require a small one-time cost for a player, or a small monthly charge to listen or they require you to listen to commercials!", says Bragg. There are also Links to several companies that sell the new Wi-Fi Internet Receivers. If your home has a Wireless Network then Wi-Fi is the way to go; because the Receivers are small, easy to operate, cost about $150.00 and you donít need to be near a computer to listen!! CLICK HERE for details.
ALL ON-LINE CONTRIBUTIONS ARE NOW BEING PROCESSED BY PAY PAL! You donít need a Pay Pal Account to use your VISA, Master Charge, American Express or Discover credit cards on line. But if you do have a Pay Pal Account, you can transfer funds directly to YUSA from your bank accounts or from your Pay Pal Account! CLICK HERE for details. An important "Password" note from Kim Bragg.
2010 State Fair of Texas is a success declares Bill Bragg! To see Fox 4 News' "Hometown Hero" video! and To see the Dallas Morning News video!
Important Auction information - We did not have an auction due to Kim's health. There may be a sale of sorts in the future. Details will have to be worked out. Please keep watching this space for news. Thank you for your understanding.
******************************************************************