Bill's Bathroom Tile
While shopping around for tile for the new Great Bath at the YUSA "mansion", Bill was surprised to find, only a few blocks from the YUSA studios a great place to buy tile. Click here to see it!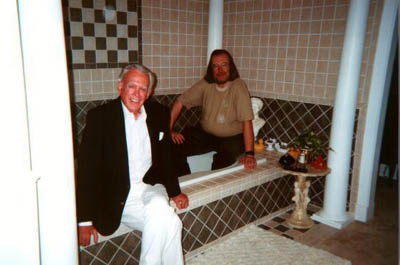 Frank Bresee and Bill in "The Big Bathroom."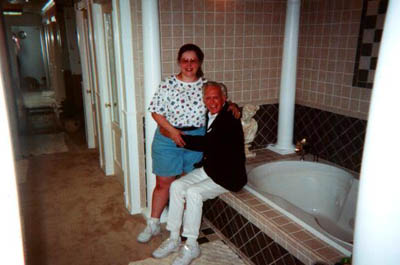 Frank and Kim "ham it up" in the big bathroom.