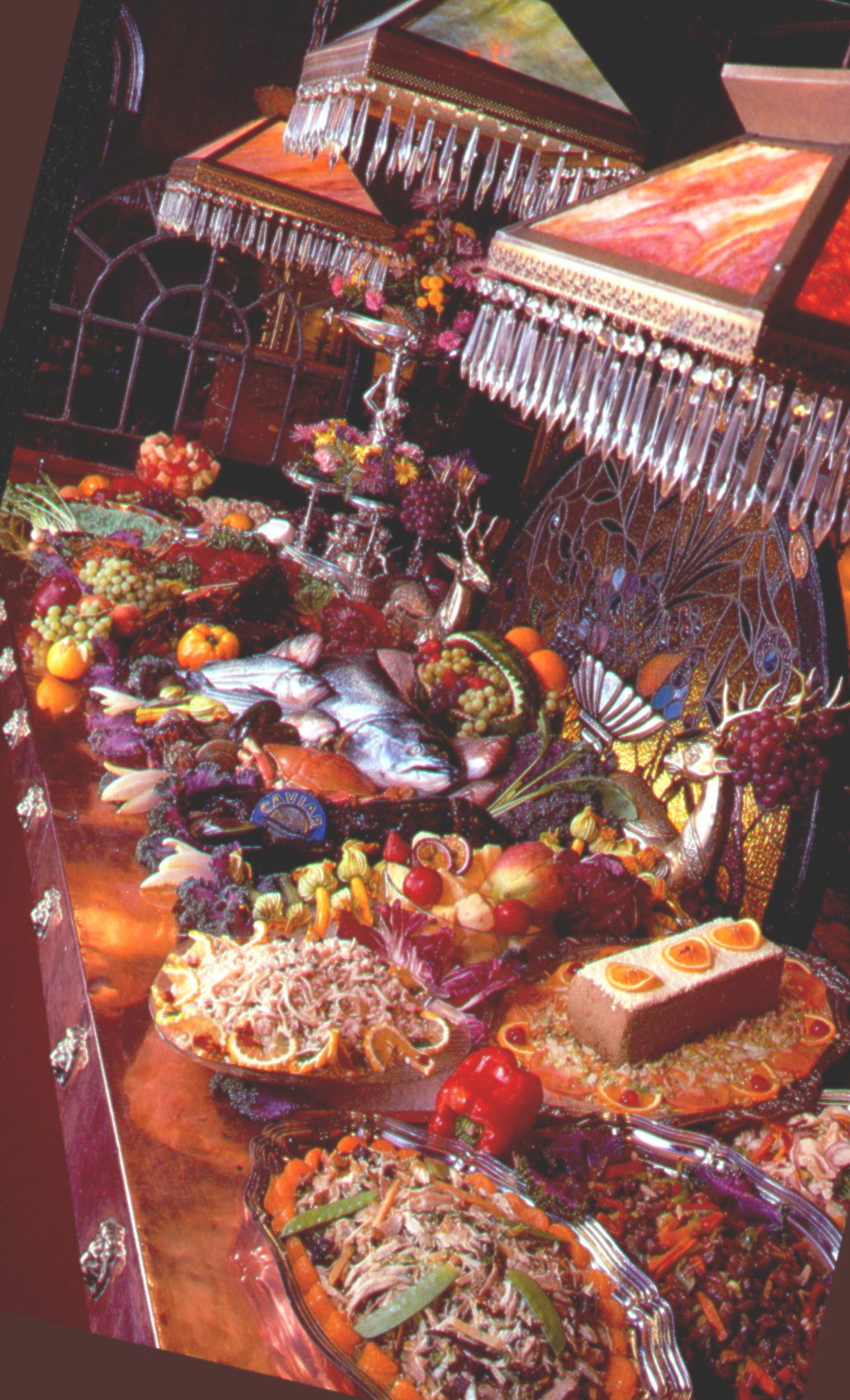 THE MAGIC CASTLE - HOLLYWOOD, CALIFORNIA
The Magic Castle introduced the word "FEATS-BOARD tm " to the dining world. Not just a salad bar, but a full array of exotic salads, fresh fruits and appetizers for you to chose from before your white-gloved butler attends to the entree of the evening. A magical dining experience in the world's first and most famous private club for magicians.
While at the Magic Castle Bill and Kimmylou dumbfounded the pros by making ALL the food disappear. When pressed to explain how they did it, Bill and Kimmylou just grinned, although Bill's grin was broken from time to time for a necessary belch.
If it is difficult for you to read the text just click on the page for an enlarged version.