About This Site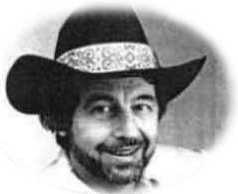 Bill Bragg
"The man with a million friends"
Founder, Yesterday USA & The National Museum of Communications, Inc.

This Web Site was conceived, invented, designed and is maintained entirely by Bill Bragg, Kim Bragg, Don Richards of Bytes & Pc's and last but not least Richard of Spray, OR. The purpose of this site is to tell the entire world about the non-profit tax-exempt National Museum Of Communications, Inc., and to provide an opportunity for persons throughout the world to listen free of charge to clean wholesome family entertainment! We define "clean wholesome family entertainment" as public domain Old Time Radio Shows, Vintage Music, live Interactive Broadcasts and Celebrity Interviews.
The Yesterday USA Radio Networks are supported entirely by listener contributions. No one receives a salary of any kind.